Hand disinfectant 50 ml HAND DES-X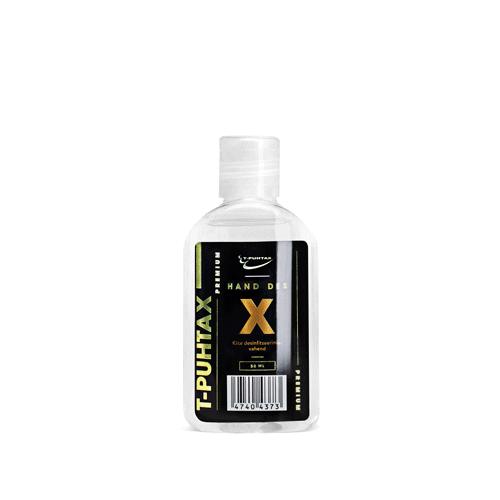 2.99 EUR
Hand disinfectant for hygienic hand antiseptic 50ml

Use:
Apply 3 ml (slightly more than half a teaspoon) to dry hands and rub into hands for 30 sec.
The disinfectant contains skin protection components that soothe the skin and help restore the skin's normal microflora, moisture balance and protective functions.
The active ingredient is ethanol 73.5%. Shelf life 3 years.

Caution!
Keep away from eyes, in case of contact with eyes causes severe irritation. Highly flammable liquid and vapor. Take the product packaging or label with you to see a doctor. Keep out of the reach of children. Keep away from heat, hot surfaces, sparks, open flames and other ignition sources. Do not smoke near the product.
IF IN EYES: Rinse cautiously with water for several minutes. Remove contact lenses, if present and easy to do. Rinse again.
Store in a well-ventilated place, cool. Take contents / container to a hazardous waste collection point. Observe safety regulations during handling! Contains biocide. Biocide Reg. No. 1927/20.