Magic Mesh

19.90 EUR
Insects are a problem In the
summer, you always want to keep windows and doors open so that the house is filled with fresh air. But almost always insects interfere with this, which instantly penetrate open openings.
With windows, the problem is solved - many have already installed mosquito nets. They do an excellent job.
Until recently, the problem was only with the doors. How to make such a barrier that will stop insects, but will be convenient for people?

Solution Found - Magic Mesh
Watch a short video. It is in English, but everything is clear in it without words - after all, everything ingenious is simple!

The mesh always reliably protects the doorway from insects, but does not interfere with the movement of people and pets. You simply pass through it, and the built-in magnets instantly close the doors behind you.
The Magic Mesh magnetic curtain is suitable for all doors - entrance, balcony, at home and in the country. It attaches easily without the use of tools.
Insects won't bother you this summer! Order a door grid with magnets right now!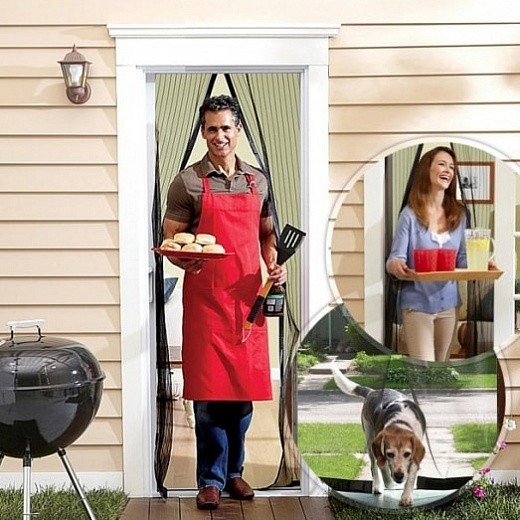 Characteristics
Size of each sash: 210x51 cm
Includes two sashes
18 magnets

Video instructions for installing Magic Mesh