| | | |
| --- | --- | --- |
| Product code D00604 | Currently out of stock | |
Wall mounted heater "Velvet Season"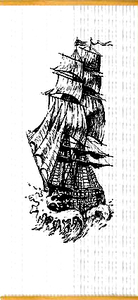 Currently out of stock
Velvet season - wall heater, film panel.

Product description:

Air heater "Velvet season" is designed for local heating of residential and service premises. It has a soft thermal radiation, which can be compared with the heat of the sun. Heats the floor, walls, windows, as well as people and objects in the room.

The warmth of the "Velvet Season" is perceived by us more pleasantly compared to other electric heaters, it is good for health, as it does not dry the air and does not absorb oxygen. Due to the low power consumption, low dead weight and large heat transfer surface, it allows to reduce the cost of electricity consumption by 15-35% compared to traditional heaters.

Air heater Velvet Seasonis not afraid of dampness and cannot be a source of fire and burns, since the surface temperature does not exceed 60 ° C with a burn threshold of 70 ° C. Access to the operating mode 10 seconds after turning on the network.

The main advantages of heaters NEBN "Velvet Season"
Flexible wall heaters "Velvet season" are made according to modern technology.
The heater is environmentally friendly. It does not dry the air, does not burn oxygen.
The operating time of the "Velvet Season" heater is not limited - its technical resource is 50,000 hours of continuous operation.
The heater is fireproof. Neither small children nor the elderly can get burned by touching it. This is ensured by a special design: in the touch zone, the heating temperature instantly decreases.
If you want to create comfortable conditions for yourself, where you work during the day, or where you sleep at night, place the Velvet Season electric heater nearby and in a few minutes the warmth will fill your room with comfort!
If you want to warm up the entire room, place the heater near the source of cold: a balcony door, a window, an outside wall, etc. to achieve the best effect.
The heater is not afraid of moisture. You can place it in the bathroom (when hot water is turned off), in a greenhouse or greenhouse, on a glazed loggia. Naturally, in this case, it is necessary to exclude water from entering the heater, and also remember that the heater is plugged into a regular outlet.
Additional convenience of a heater in its flexibility. It folds easily into a compact roll for transport and storage.
What area is the Velvet Season heater designed for?
According to the existing methods of heat engineering calculations, the "Velvet Season" heater heats ~17 - 20 m3.
However, individual factors of the room are superimposed on these calculations, which are completely impossible to take into account: the thermal insulation of the room, the number of glazing, the side that the windows face, etc.
Therefore, it makes sense to talk not about the square of heating, but about the zone - one heater "Velvet Season" creates a thermal zone within a radius of 2.5-3 m.
Practice shows that this is enough to feel comfortable in a room with a wall-mounted heater "Velvet Season"
NB! "Velvet season" should not be put in bed, on the floor and used to dry fruits and mushrooms.

Warranty period - 1 year from the date of sale.


| | |
| --- | --- |
| Characteristic | Meaning |
| Power consumption | 450 W (0.45 kWh) |
| Rated supply voltage | 220 V |
| Dimensions | 130 x 59 cm |
| Weight | 400 gr. |
| Heating temperature | up to 65 C |