| | | |
| --- | --- | --- |
| Product code D00520 | Currently out of stock | |
Clip Anti-snoring ( Snore Free)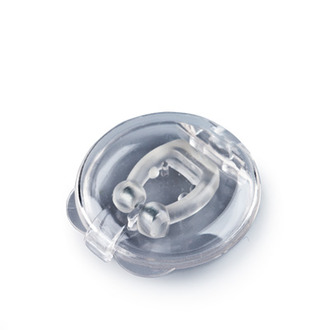 Currently out of stock
Anti-snoring clip (Snore Free) is the most simple, reliable, safe and effective remedy for snoring and mild forms of obstructive sleep apnea syndrome (stop breathing during sleep). It effectively stimulates the sensory nerve cells in the nose, thus opening the nasal passages and preventing snoring.
The anti-snoring clip is made from natural and non-toxic materials and has undergone a high-tech sterilization process. The front of the product contains two 800 Gaus rare earth magnets. The production technology was developed by the NASA space agency.

If among your friends and relatives there are people who snore in their sleep, then you still do not have the Anti-Snoring magnetic clip. You just put the clip on your nose and practically do not feel it. Transparent high-purity silicone and a miniature shape will make your sleep invisible to others. It is convenient to sleep with it in any position, because the magnets not only hold the clip well in the nose, but also have the main beneficial effect. By stimulating the nerve endings at the tip of the nose, the muscles of the larynx are tightened, which prevents the palate from sagging. By improving blood circulation in the sinus area, swelling and nasal congestion disappear. Respiratory channels expand and are released from chronic congestive and acute inflammatory phenomena.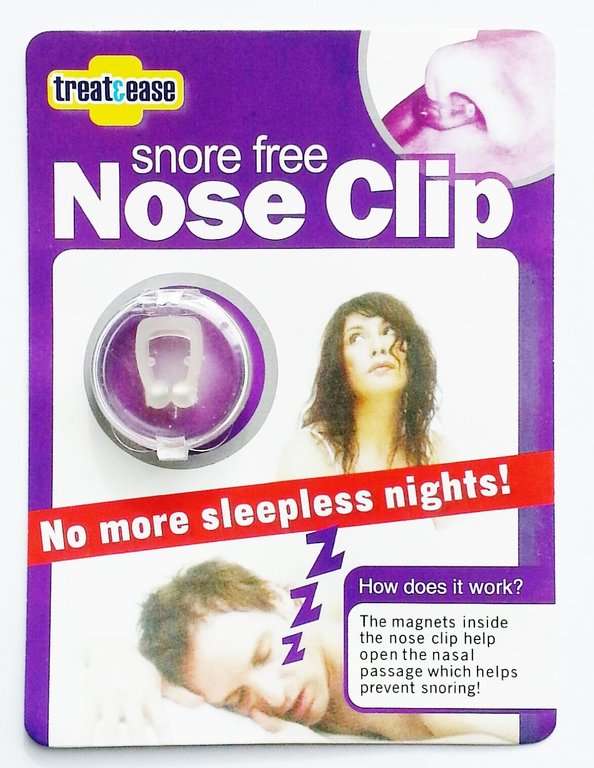 • can be used in complex therapy for diseases of the nasopharynx.
• increases blood oxygen saturation
; • normalizes metabolic and recovery processes during sleep;
• improves the condition of the central nervous system;
• prevents high blood pressure at night and reduces the risk of cardiovascular complications.

INSTRUCTIONS

1. Unfold the flexible upper part of the product.
2. Gently place into the nasal passages so that you are comfortable.
3. Press down lightly to make sure the product is inserted securely.

Diameter: 1.5 x 2 cm.
Material: silicone, 2 neodymium magnets.

10 ways to get rid of snoring at home

Peaceful sleep to you!