Electronic insect trap "Air Comfort XJ-91"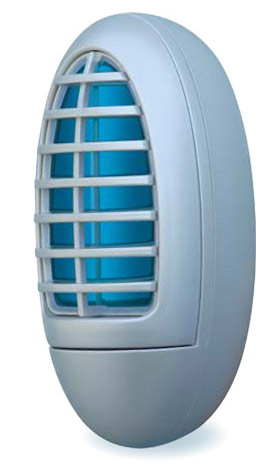 Price: 29.72 EUR
15.90 EUR
A unique and effective remedy against flying insects.
Ultraviolet spectrum of the LED lamp, effectively attracting insects
No odors or harmful radiation
Absolutely silent
Built-in plug connector saves space
Strong electric field inside the device instantly neutralizes insects
Attractive design, miniature size, weight only 120g. Built-in wireless plug achieves a snug fit on the wall and takes up less space. The built-in LED lamp that produces soft blue light can be used as a night light.
The device neutralizes flying insects, including midges, mosquitoes, moths, moths and others. The insect trap is equipped with LEDs, the light of which is most attractive to insects, a high-voltage grid is installed in front of the LEDs, where insects enter the high voltage current and fall into a special tray.
Specifications:
| | |
| --- | --- |
| Model: | XJ-91 |
| Rated voltage: | European standard 220-240V/50Hz |
| Power: | 3 watt |
| Dimensions (mm): | 110x58x80 |
| The weight: | 120gr |
Supplier: "AiR COMFORT" Italy
Warranty service 1 year The
product is certified in accordance with international law.