Disposable toilet seat covers, individually packed - 7 pieces.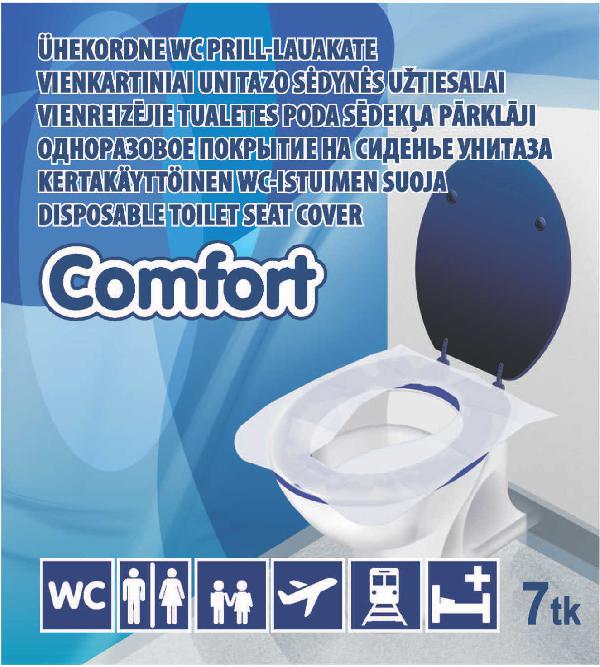 Price: 0.99 EUR
0.69 EUR
Even delicate business loves comfort!
Disposable toilet seat covers are a reliable means of personal hygiene protection in public toilets.

Disposable toilet seat covers protect the user's skin from contamination and germs from the surface of the toilet bowl, and also relieve you of discomfort and inconvenience.

Disposable covers will help you maintain good personal hygiene when using public toilets in hospitals, schools, cafes, restaurants, hotels, trains, planes, etc.
Disposable covers are made of 100% cellulose, which makes it possible to dispose of used covers by flushing, they are completely soluble in water and do not lead to blockages.

Paper covers are packaged in individual packaging, which is convenient to carry.
Sale by small wholesale.
Minimum order: one box - 50 packs, 7 pieces per pack. NB ! We offer a CONTRACT for the production of products under the CUSTOMER'S TRADEMARK. There are 7 covers in one package. Minimum order 27,000 packs, 2 pallets, 90 boxes. The price is negotiable.
---
Similar products