Surgical protective mask 50pcs.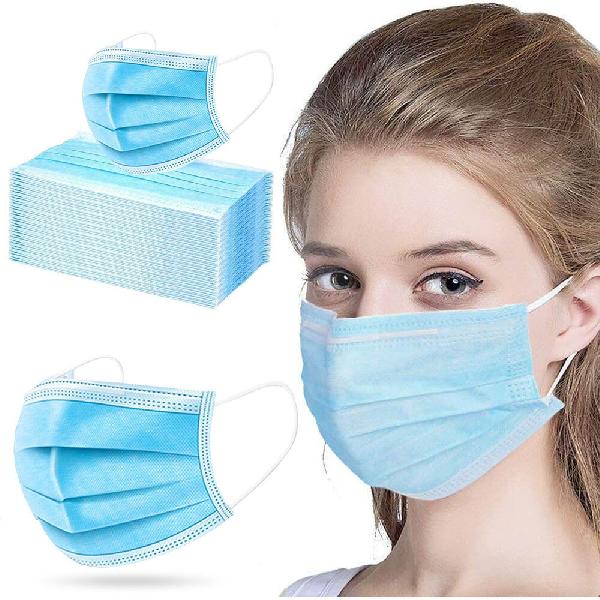 Price: 19.90 EUR
7.90 EUR


1 pack (50 pcs) disposable 3-layer medical protective masks Type II EN 14683. Bacterial filtration efficiency ≥ 98%
3-layer disposable medical mask.
With fastening straps behind the ear.
The outer layer is blue.
The recommended use time of one mask is up to 4 hours.
Bacterial filtration efficiency ≥ 98%
Standard: EN14683: 2019
Registered with the Health Board
Instructions for use
- Clean your hands before touching the mask - wash your hands with soap and water, use an alcohol-based hand sanitizer.
- Place the mask on your face, covering your nose and mouth. The mask has the colored side outwards and the edge with the nose clip facing upwards. Squeeze the rigid edge of the mask with a metal strip so that it forms around your nose. Make sure the mask covers the nose, mouth and chin.
- If you wear glasses, put them on the mask.
- Remove the mask after use
- Discard the mask immediately after use
- Clean your hands again after touching or removing the mask.
Warnings and precautions
The maximum wearing time of the protective mask is 4 hours, after which it is recommended to change the mask, as its surface can transmit the virus.
The mask should be replaced if it is wet and exposed to secretions.
Hand hygiene is important when using and removing the mask - otherwise a contaminated face mask may be more conducive to infection
Storage conditions
Store in a dry, room temperature room, protected from direct sunlight.