Air purifier- ionizer "NeoTec XJ-2100"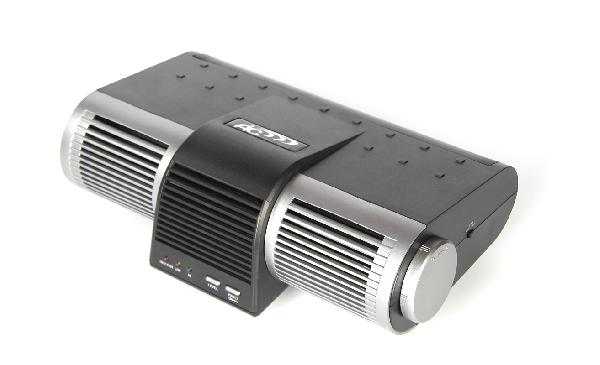 Price: 149.00 EUR
139.00 EUR
Unprecedented power in an ionic air purifier -

Unmatched Ionic Power. Featuring an unprecedented 25 ionizing pins, a significant boost in ionic power over existing ionic air purifiers. Unlike heavily advertised ionic air purifiers, the
XJ-2100 circulates air-cleaning negative ions throughout a room.

99.5% Removal Rate of Particles in Chamber.

No Filters to Replace.
Just wipe off the metal plates, which attract pollutants like a magnet. The XJ-2100's collection plates are very easy to remove, clean and reinsert.

Increased Air Flow. An independently-controlled fan has been added, since increased air circulation results in increased air-cleaning efficiency.

Whisper Quiet. The XJ-2100 is extremely quiet, especially if the fan is turned "off". Even when the fan is on though, it is still very quiet.

Highly Durable. Advanced materials and circuitry design promise to make the XJ-2100 the most durable ionic air purifier yet.

Use in Home or Vehicle. The XJ-2100 can be plugged into the wall outlets in your home, and also comes with an adapter for use in the vehicle, so you can enjoy purified air wherever you go.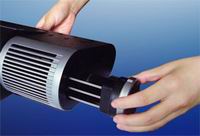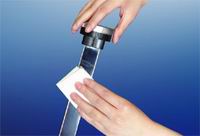 Compact. Place it on a bookshelf or just about anywhere else.

How it works?

1 - Collects Particles & Pollutants.

Particles & pollutants attract to the electrostatically-charged plates like a magnet, removing them from the environment. The stainless steel plates are very easy to wipe clean.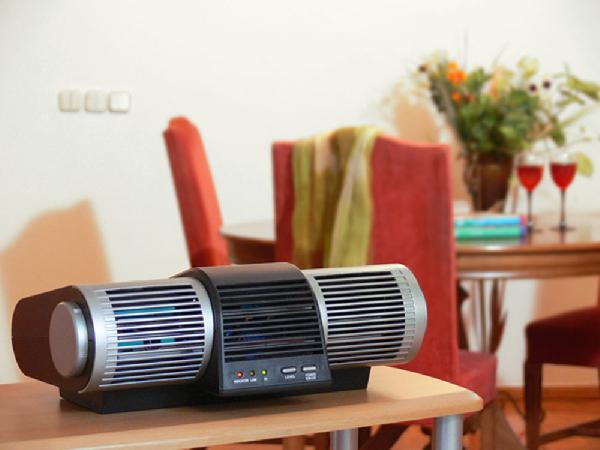 2 - Circulates Air-Cleaning Negative Ions.

Negative ions are dispersed into the air throughout a room, where they interact with airborne pollutants. Negative ions then bring particles out of the air you breathe, while disinfecting some of the airborne micro-organisms in the environment.

In other words, negative ions represent a way to neutralize particles and pollutants that do not find their way through the ionic air purifier.
| | |
| --- | --- |
| Model | XJ-2100 |
| Voltage | DC 12V |
| Power Consumption | 8 W |
| Applicable Area | Up to 75 m2 |
| Dimensions | 350x220x126 (mm) |
| Weight | 1406g |
| UV Lamp | 20-30 W |
| Negative Ion Output | 1,000,000 /cm3 |
---
Similar products