| | | |
| --- | --- | --- |
| Product code A00017 | Currently out of stock | |
«AIC GH-2152»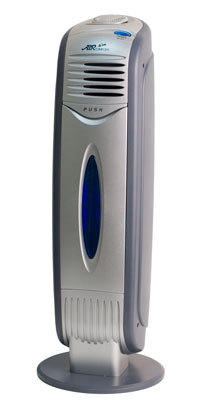 Currently out of stock
Multi-tech ionic air purifier.
6 stages of cleaning.
The air purifier combines technologies: ESP(Plasma technology) / IONIC (Ionization) / UV (UV disinfection) / TiO2 (Photocatalyst). Retains contaminants such as allergens and dust. It destroys bacteria and viruses existing in the air, eliminates unpleasant odors and freshens the air.
Structural diagram of the air purification procedure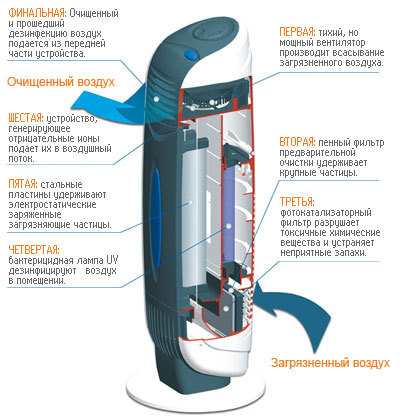 Features of AIC GH-2152 Air Purifier

Plasma Technology / Electrostatic Sedimentation (ESP)

Traps airborne allergens such as pollen, smoke, fine dust particles and pet dander.

Smooth speed controller

Select the desired cleaning level using the rotary dial.

UV technology

It has been scientifically proven that UV technology destroys airborne microbes.

Ease of maintenance and care

The dirt-absorbing plates are cleaned with a clean cloth.

Nano TiO2 photocatalyst filter

Photocatalysis has excellent antimicrobial activity

No need to change filter

Washable photocatalytic filter and foam pre-filter.

A device that generates negatively charged ions.

The generation of negative ions restores a healthy balance of negative and positive ions in the air.

Consumes only 16 watts of electricity

The energy consumption is almost half that of an energy-saving table lamp.

Long-lasting foam pre-filter

Retains large particles from polluted air.

Supplied switchable AC adapter

Power supplied via 100-240 V AC switching adapter (CUL/GS/PSE Standard)
Specifications:
| | |
| --- | --- |
| Formation of negative ions | >1.000.000 ions/cm3 |
| Active oxygen concentration | <0.05 ppm (mg/m 3 ) |
| UVC wavelength | 254 nm |
| UVC Intensity | 10μW/cm2 (at a distance of 1m) |
| Fan speed | variable |
| Action range | Up to 45 m2 |
| Voltage | DC 12W |
| Power supply | AC 240W with adapter connection |
| Power consumption | 16 V |
| Dimensions | Height 495 x φ180mm |
| Net weight | 1.50 kg |
Supplier: "AiR COMFORT" Italy
Warranty service 1 year The
product is certified in accordance with international law.



---
Similar products