| | | |
| --- | --- | --- |
| Product code A00008 | Currently out of stock | |
Air purifier- ionizer "AiC XJ-2800"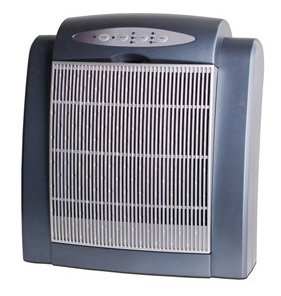 Currently out of stock
FEATURES OF THE AIR CLEANER Air Comfort XJ-2800
The AirComfort XJ-2800 air purifier is designed for use at home and in offices.

The device uses a HEPA filter (high efficiency air purification filter) based on activated carbon with a high dust and suspended particle removal rate of up to 99.97% and filtering dust particles larger than 0.03 microns.

For sterilization and disinfection of air from pathogenic microbes, an ultraviolet lamp is built into the air cleaner, which sterilizes the air passing through the device. The device is equipped with a negative ion generator, which makes the air fresh and clean.

This model uses advanced plasma air purification technology, with static dust collector, large area. The principle of plasma air purification is that dust particles and suspended particles are trapped by an electrostatic field, and not by conventional filters, so the efficiency of air purification does not decrease over time, only timely cleaning of the electrostatic dust collector.

Plasma purification technology and a carbon-based HEPA filter performs high-quality filtration, absorption, sterilization of air and cleaning it from bacteria, mold, viruses, formaldehyde, unpleasant odors and tobacco smoke.
Advantages of the Air Comfort XJ-2800 AIR CLEANER
Plasma Air Purification Technology with Large Dust Collector
HEPA - filter (high efficiency air purification filter) based on activated carbon filter
Effective dust retention, up to 99.97%.
3 modes of airflow power setting
3 time setting functions for 1, 2, 4 hours
Sterilization and antiseptic effect with UV lamp
Generation of negative ions

Structural diagram of the AIR CLEANER Air Comfort XJ-2800
Specifications:
Rated voltage:
220V/50Hz
Electricity consumption:
45 watts
Ion formation:
≥ 1 x 10 (4) cm 3
Formation of active oxygen:
≤ 0.05 mg/ m3
The degree of removal of suspended particles:
0.01 micron 80% / 0.03 micron 99.97%
Noise level (dB):
Low 25,
Medium 35,
High 45
Dimensions (mm):
300 x 193 x 315
Weight:
3280 grams
Service area:
up to 35 m2
Supplier: "AiR COMFORT" Italy
Warranty service 1 year The
product is certified in accordance with international law.



---
Similar products