Top Vulkan Fashion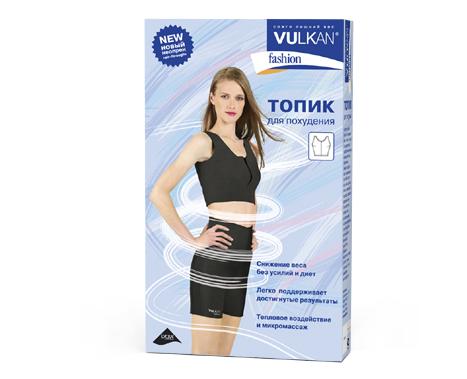 Price: 25.90 EUR
18.90 EUR
Sizes of slimming tops
S - 40 - 42
M - 44 - 46
L - 46 - 48
XL - 50 - 52

Vulkan Fashion women's neoprene top gives a quick noticeable effect and increases the effectiveness of sports. Even with a very significant physical effort, it allows you to achieve a good effect and sculpt an attractive figure in a short time. It tones the muscles, has an effective thermal effect on your body, and gives it elasticity.

Women's neoprene Vulkan Fashion top does not spoil the skin, which makes it possible to constantly improve your figure. You can take the slimming top with you wherever you go. When folded, it takes up little space, which makes it possible to take the product with you anywhere and not stop on the way to perfection. The top is made from 2mm thick neoprene fabric. Practical zipper.

Topic contributes to the prevention of injuries in sports. Neoprene properties reduce the risk of injury and muscle strain even during intense movements. Women's Vulkan Fashion neoprene top has a beautiful design. You can do sports in it both at home and in the most elite fitness centers.

The size of the top is selected according to your outerwear size. Don't undersize.

Composition: 10% - Lycra, 80% - Neoprene, 5% - Nylon, 5% - Cotton.

Practical advice: wash the Vulkan Fashion top in water at t about 40 degrees by hand, do not iron.

Shelf-life Unlimited.

Made in Taiwan.
---
Similar products